Marketing is all about knowing who and where your customer is and social media is the place where most of them are today. In this competitive world, brands are constantly brainstorming innovative and cost-effective ideas for their next marketing campaign. Brands like Gucci, Adidas, Mac, YSL, IKEA, Coca-cola have generated millions in customer engagements using custom augmented reality filters for their Instagram, Facebook and Snapchat campaigns.
Each time a customer sees a brand providing an AR experience, they instantly develop a 'must be a great brand' perception and subconsciously feel inclined towards buying the product.
Here are the top 5 reasons to use augmented reality filters in your social media marketing campaigns.

Higher engagement rates
According to Blippar, a leading augmented reality app, marketing campaigns which use AR have an average dwell time of 75 seconds. To put this in perspective, traditional radio and TV ads have a dwell time of just 2.5 seconds.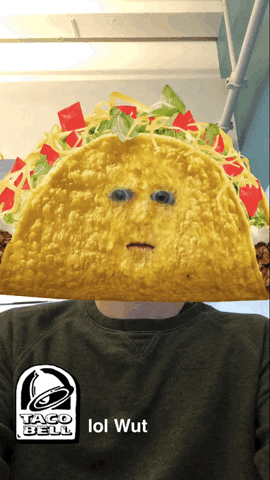 Back in 2016, Taco Bell was experimenting with Snapchat augmented reality filters and found that customers spent an average of 24 secs playing around with the AR filter before clicking pictures with Taco Bell's AR filter. AR dramatically increases the visibility time of a brand without having to pour thousands of dollars on the advertisements of similar time durations.
Another, great usage of the technology was shown by Unilever's Dove. They created an Instagram AR filter where customers could try new hairstyles. The campaign was an instant hit. Accumulating over 22 million impressions, 800K captures and 65k+ shares. The numbers in most of the cases are bonkers!
Likewise, If you're able to create a fun & engaging filter for your brand, users would be more compelled to share it with their friends, use it on multiple platforms and provide higher engagement rates. AR filters have the potential to be a game-changer for your company's brand awareness.
Fast & Cost-effective development
You might be wondering, if such huge brands are using it then it might be quite expensive to launch your own AR filter, but it's not true at all. Creating a custom AR filter is more affordable now than ever.
Lenzgig is one of the platforms pioneering the AR marketplace. It has provided business owners with a platform where they can find thousands of AR creators globally and create vibrant AR filters for social media campaigns for a few hundred dollars.
Moreover, businesses can progress from merely having an idea to launching the filter in only a matter of weeks. The AR technology saves time, money and resources of businesses.
Less competition and higher brand visibility
In an interview, Gary Vaynerchuck- Entrepreneur from the USA said "Start early in new social media platforms to build a brand. There will be less competition, fewer complexities and most of the people will actually notice your content, unlike Facebook feeds where only 10% (or less) of your audience see your content. " (rephrased)
Same goes for newer technologies like Augmented reality. AR filter campaigns are the marketing strategy to disrupt the competition and acquire a bigger chunk of the market before anyone else.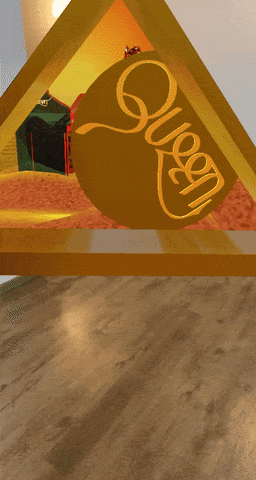 A remarkable example came from Nicki Minaj- One of the biggest rappers in the USA. In a highly saturated market of influencer merchandise, where other artists used music videos and media to endorse their merchandise, Nicki Minaj used augmented reality Snapchat lens to promote her newly launched necklace. Users were able to try-on the necklace and visualise how it would look on them and within 24 hours of launching the filter, the product was sold out.
AR filters provide greater brand visibility and allow brands to stand out from the competition. This is an apt time to jump on the opportunity and stay one step ahead of your competition.
Potential of going viral
Going viral through augmented reality is much easier and impactful opposed to photographic and video content.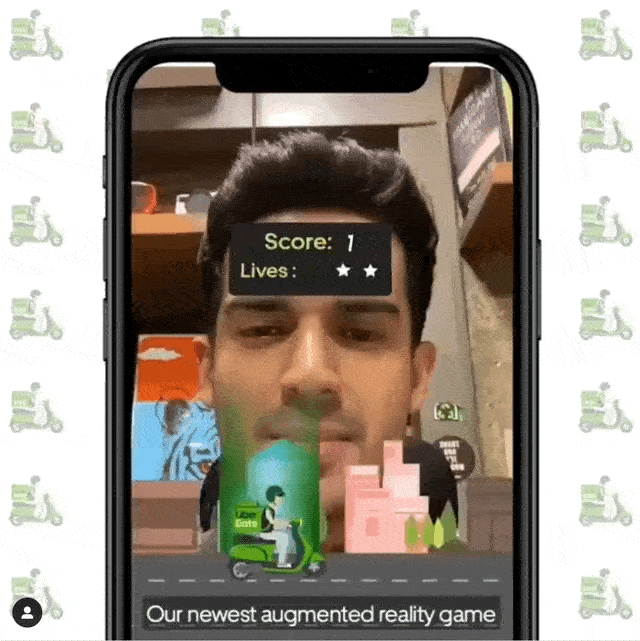 A striking viral campaign came from Uber Eats India. They started an AR gaming contest on Instagram called "Eats in a Blink" where the winner would get free food for a year. Certainly, customers were quick enough to join the contest and earn free food. In less than a month, UberEats saw over 1 million people playing the game and a huge surge in the number of their Instagram followers.
Try-on filters from Mac-cosmetics, Holiyay! By Starbucks, Kylie cosmetics, Adidas Originals' Retro AR filter, Coca-cola's Christmas filter, all of them went viral among social media users. The potential of going viral through augmented reality is huge, subject to innovative strategy, greater value-proposition and high-quality AR tech development.
Increased ROI
The sheer-amount of engagements that you'll be getting is not all for nothing.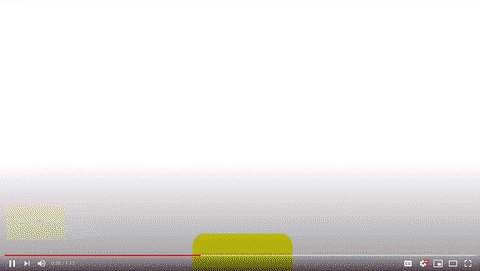 Papa Johns- A famous pizza Restaurant in the USA launched a campaign for Valentine's Day which increased awareness and direct orders of the pizza chain.
According to Snapchat data, the restaurant saw more than 25% of Snapchat users who swiped up on the AR lens bought a pizza. Integrating the fun part and the business part uniquely in AR filters can earn great returns to the business.
Companies can leverage global talent and build similar campaigns. Many individual creators can contribute to designing branded AR filters. Even on lenzgig.com number of creators is rising constantly. The sooner brands realise the significance of the technology the better it will be for them.